Modifications and Customizations
Below you can find our list of customization and modification services offered in house. We plan to add to this list in the future, but only with your support will we get there. Contact us with any questions, and scroll the entirety of this page to view examples of each modification and finish type.
Blades purchased from our shop will receive 30% off any listed modifications on the purchased piece.
Disclaimer:
Though we handle every piece of gear with the most care we can, a lot of these modifications are irreversible and permanent. Upon hiring us to modify your pieces, you understand that these could potentially void any manufacturer/maker warranty depending on origin, and that we will not be held responsible for any misunderstandings about your product in that regard.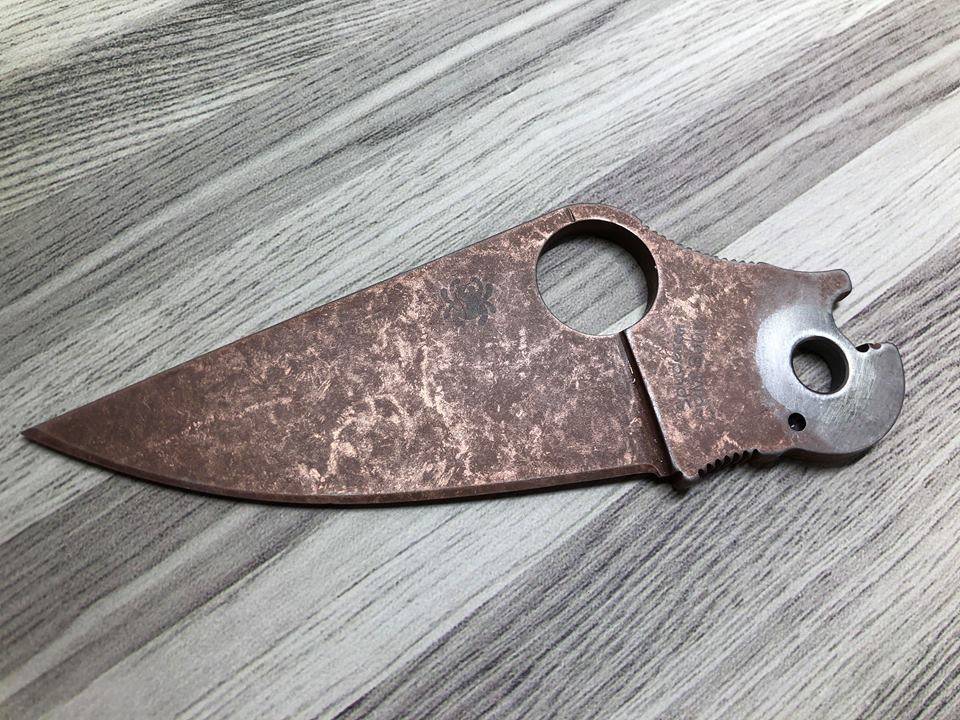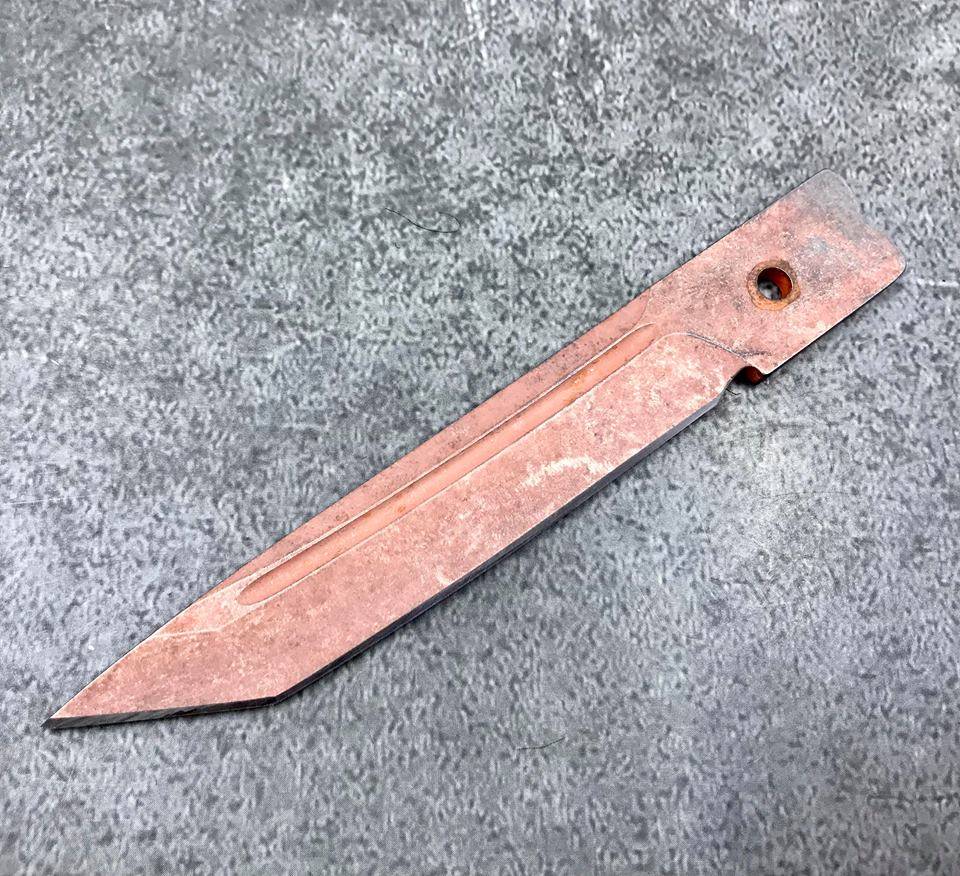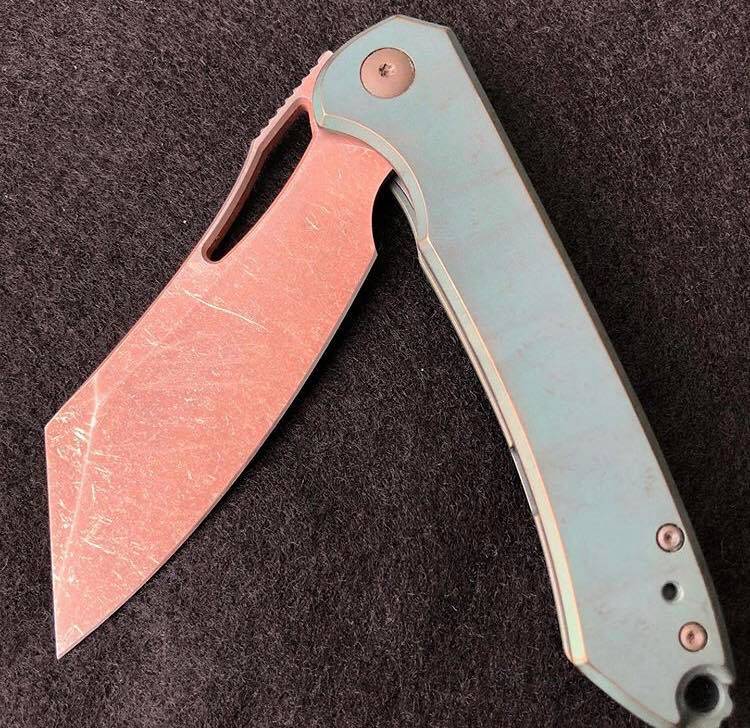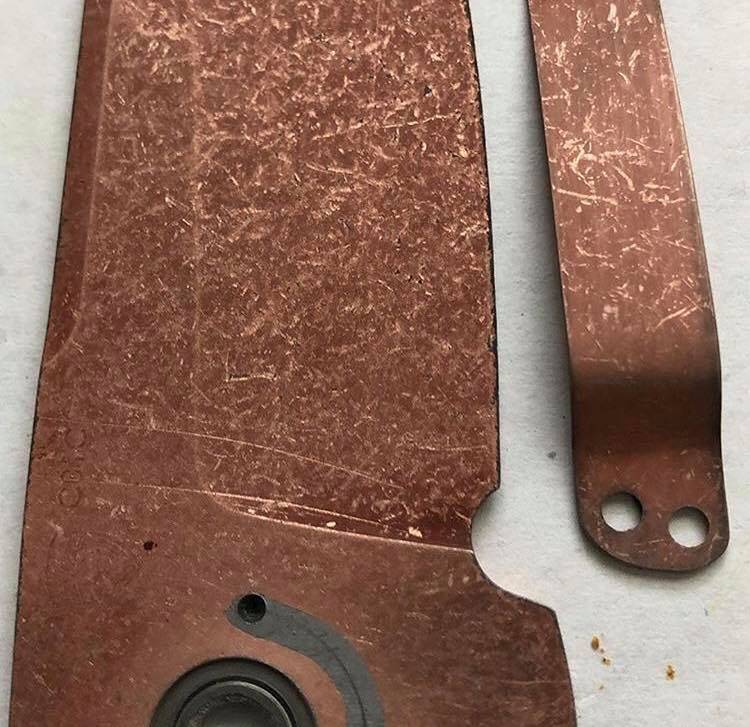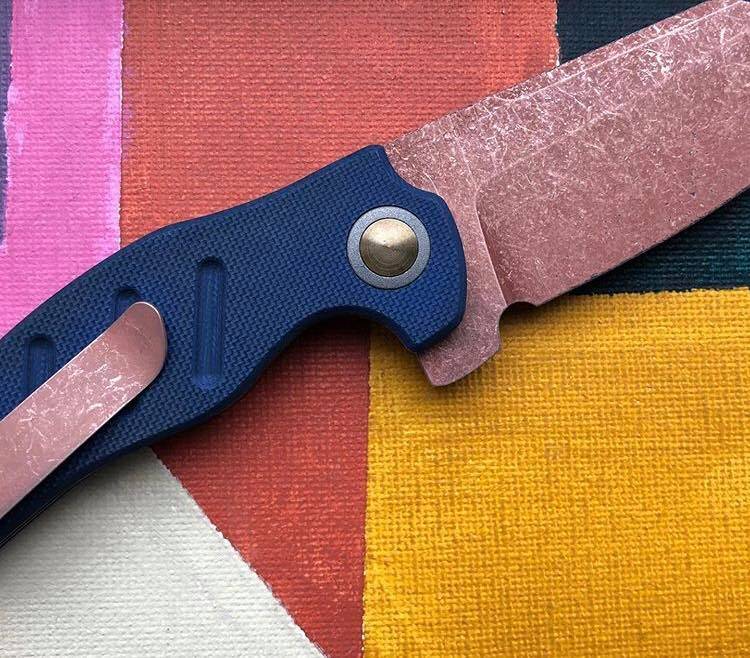 ---
Acid Stonewash ($30)
(Light & Aggressive Options)
---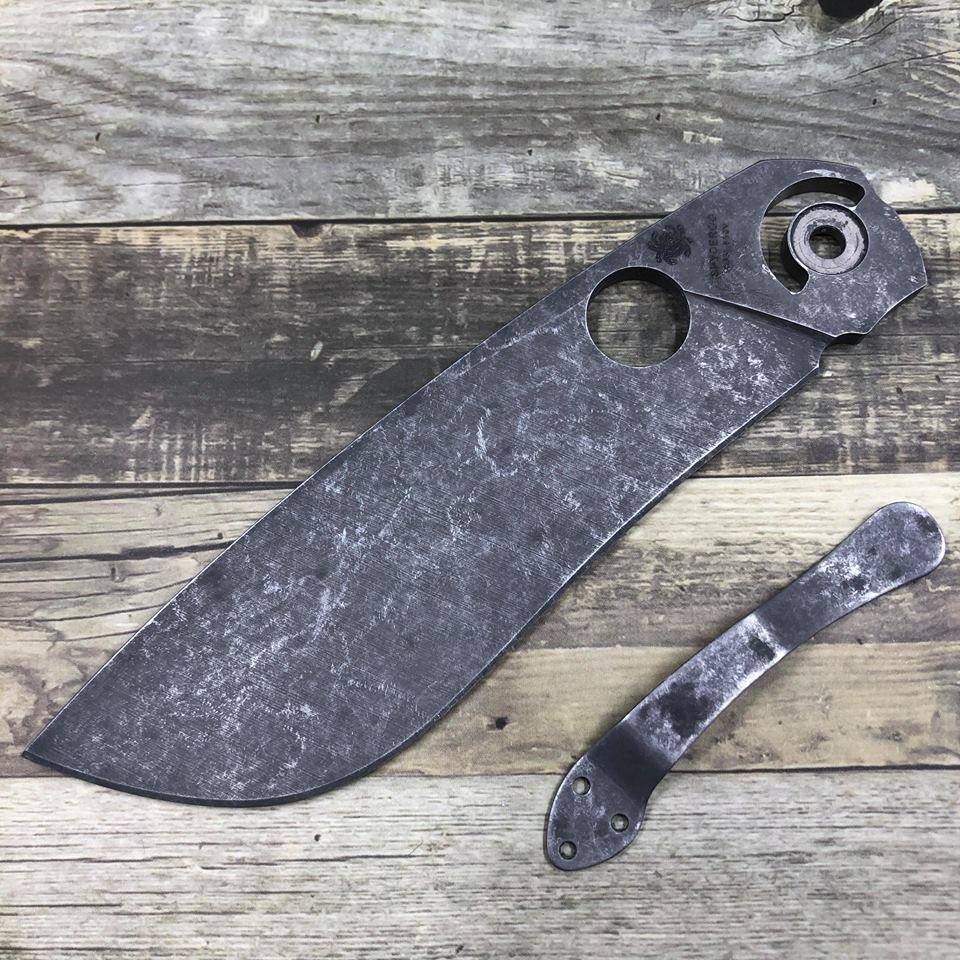 ---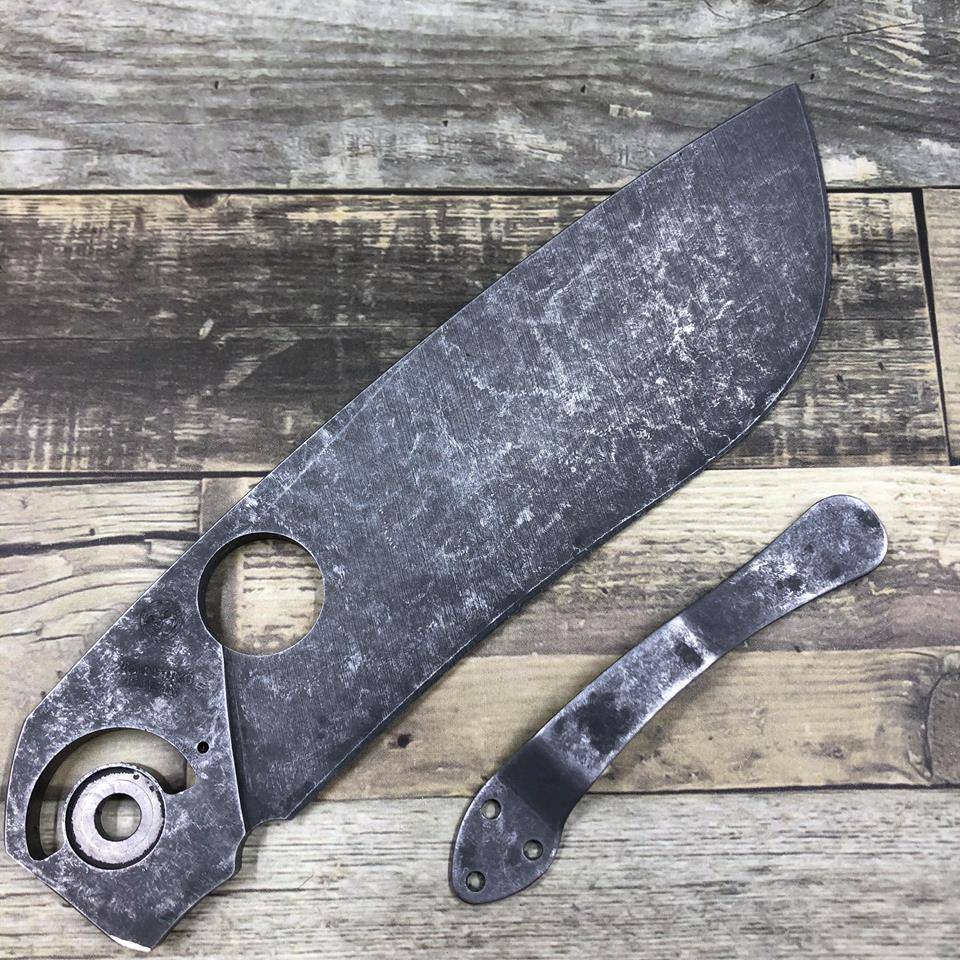 ---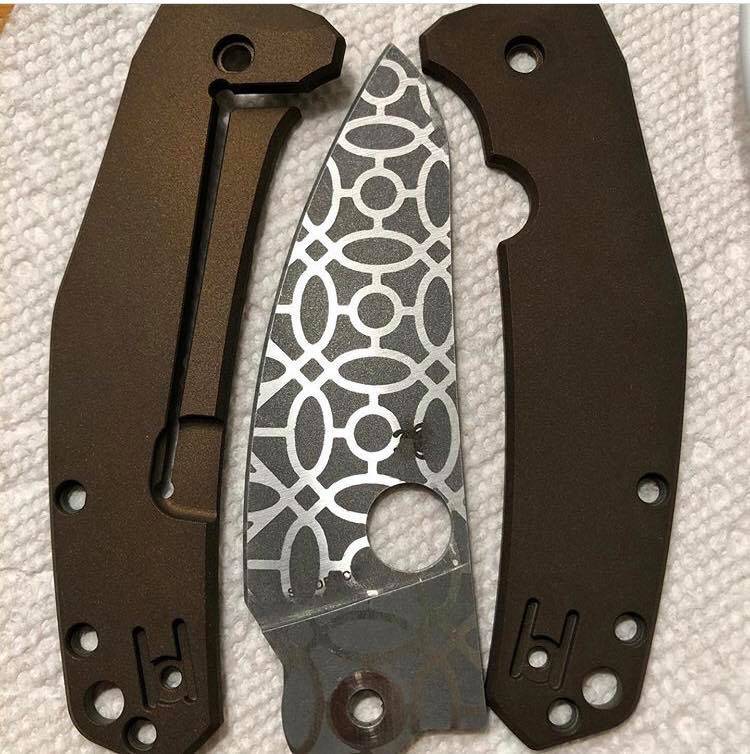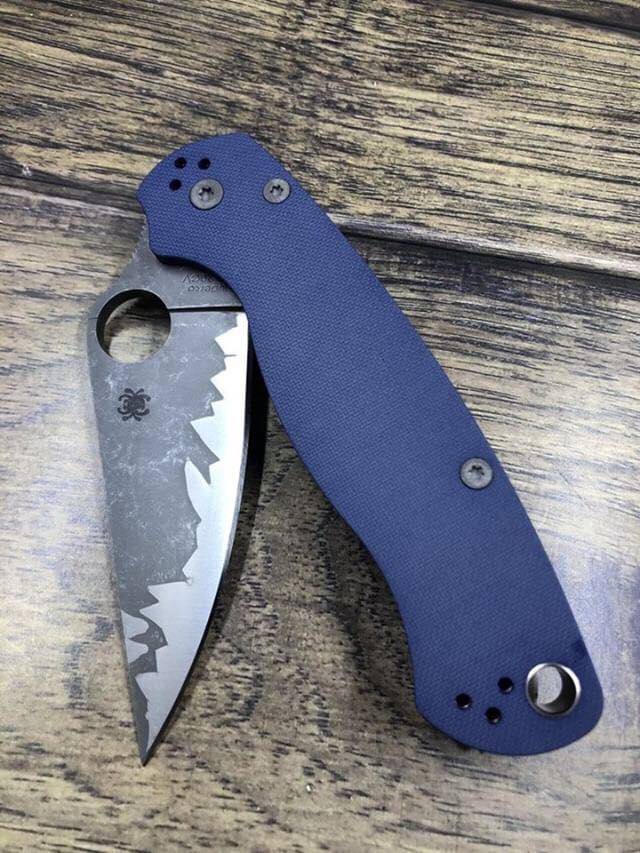 ---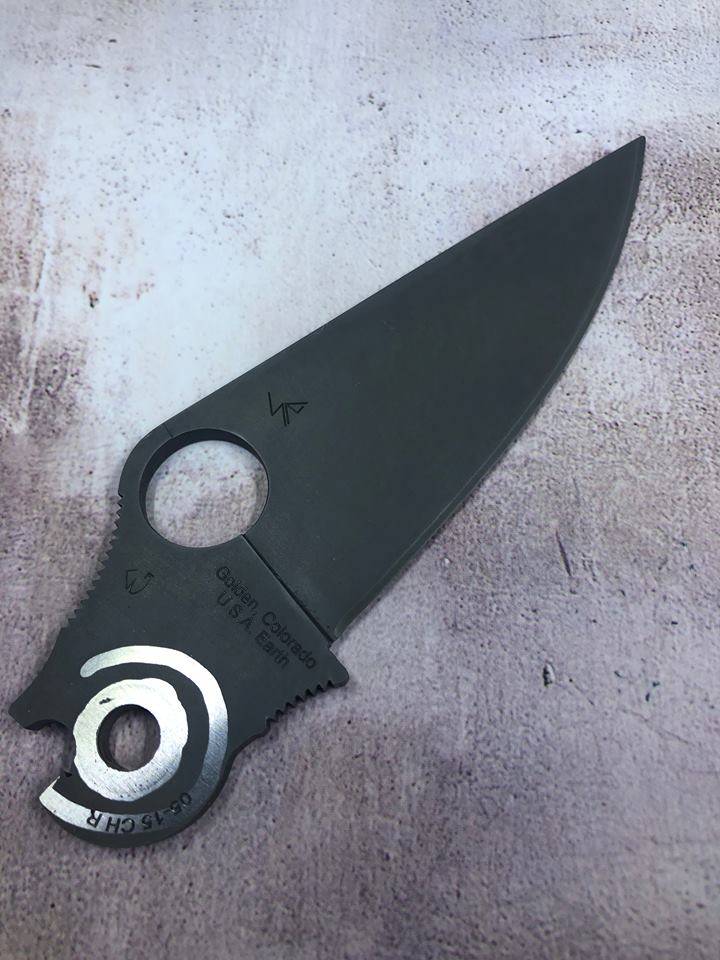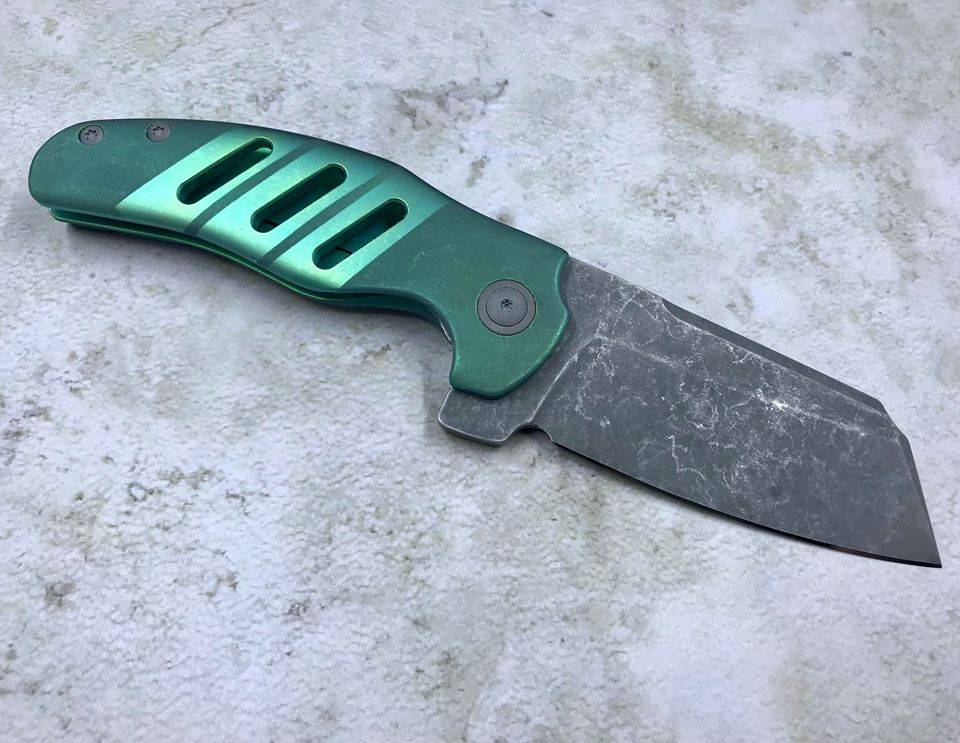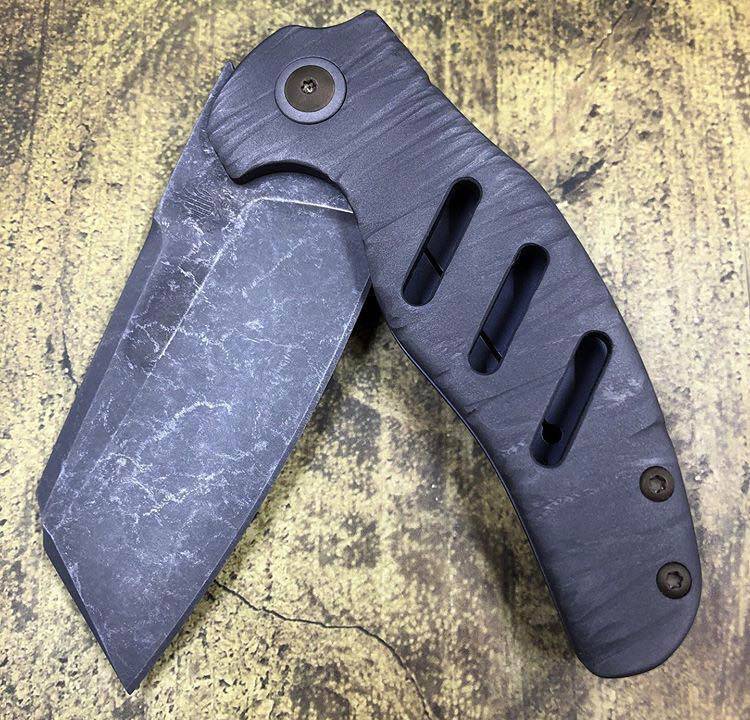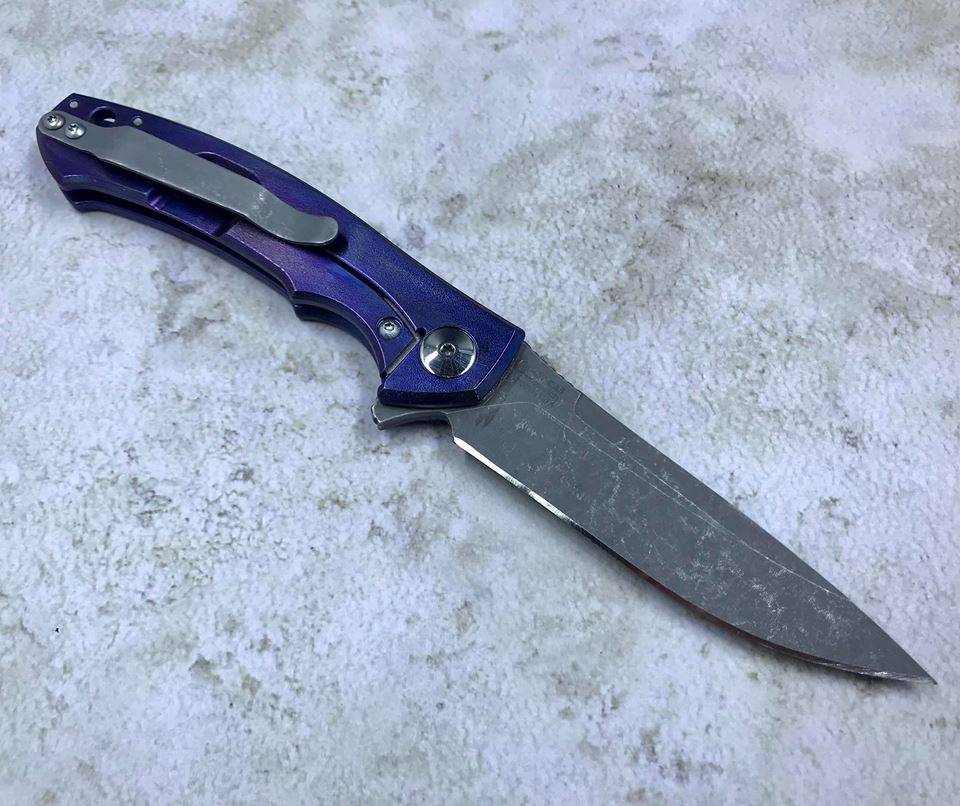 ---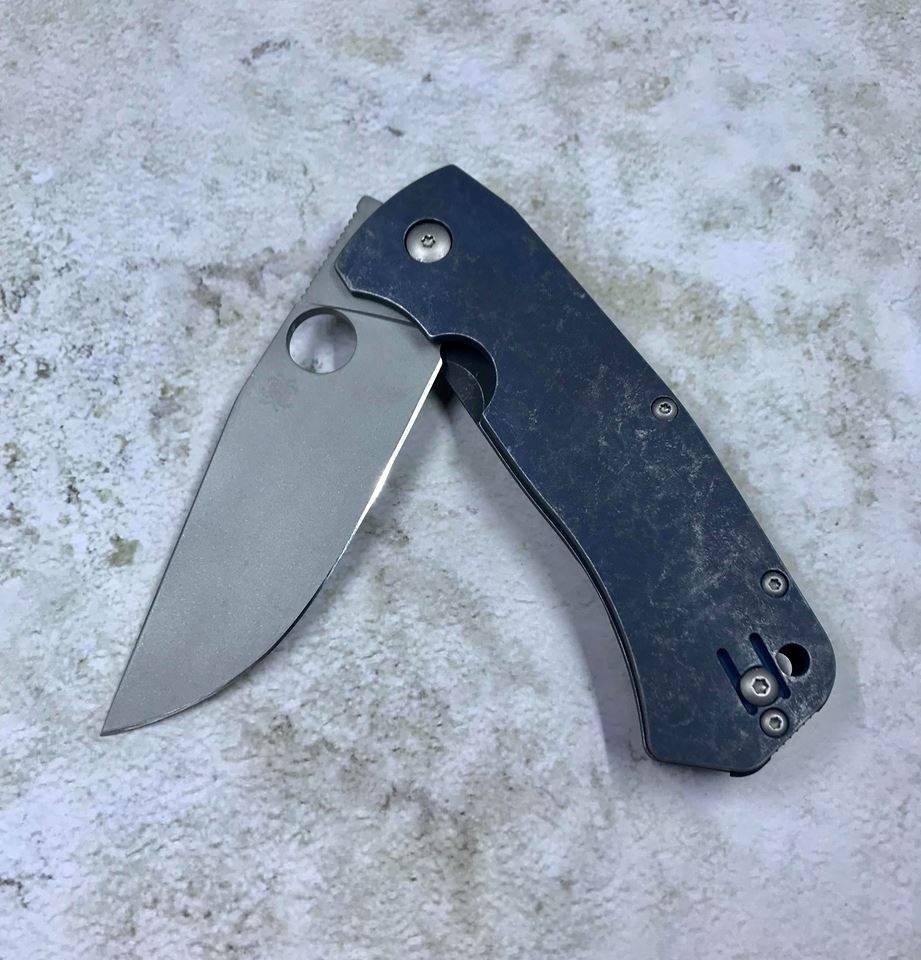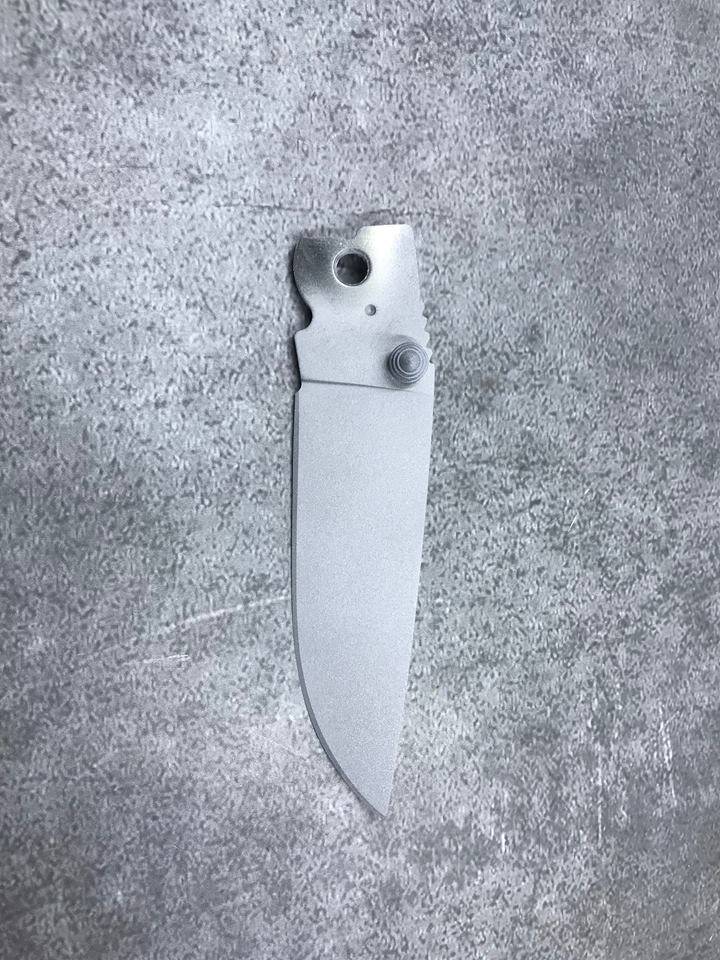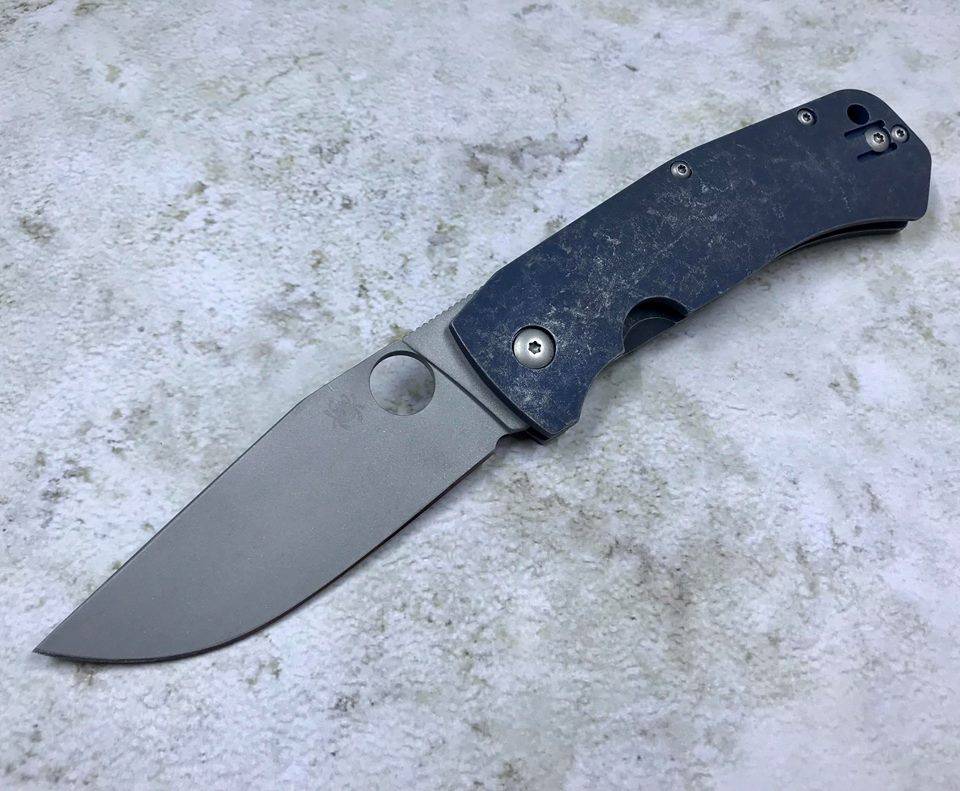 ---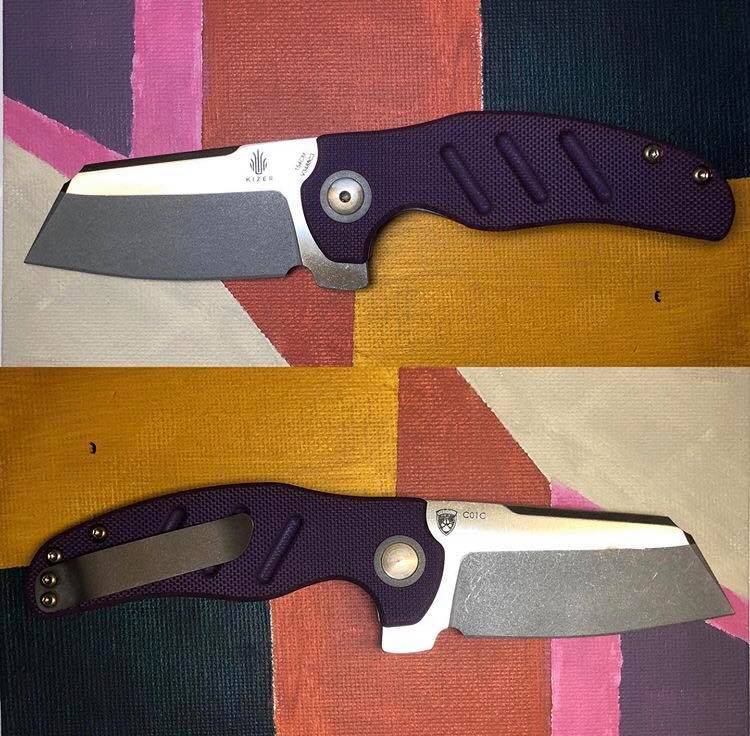 ---
Full Anodizing (Handle, Clip, Spacer, HW, Etc.) ($48)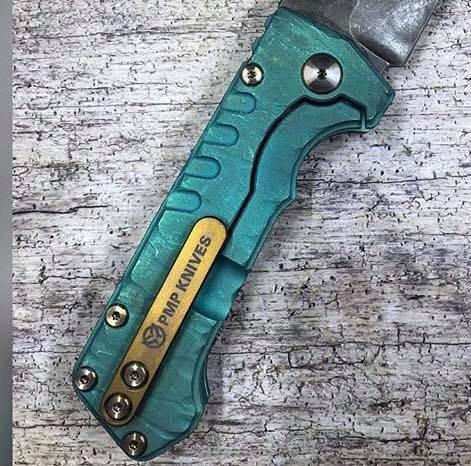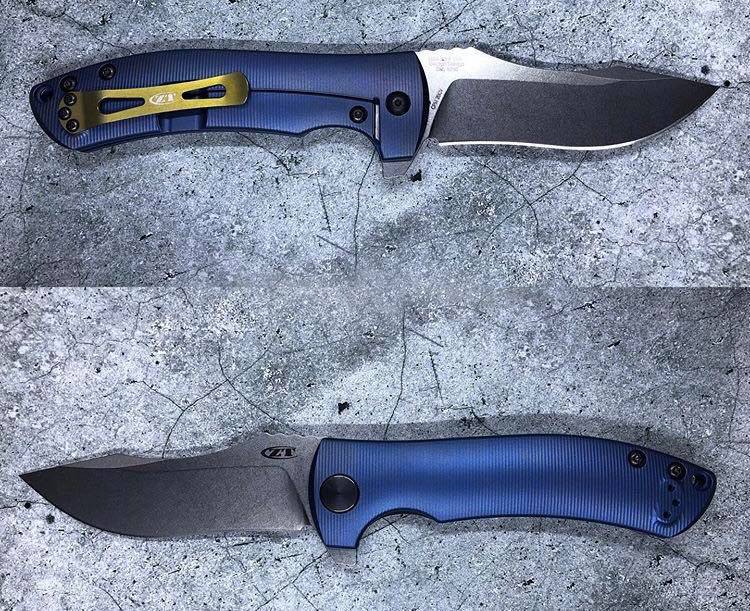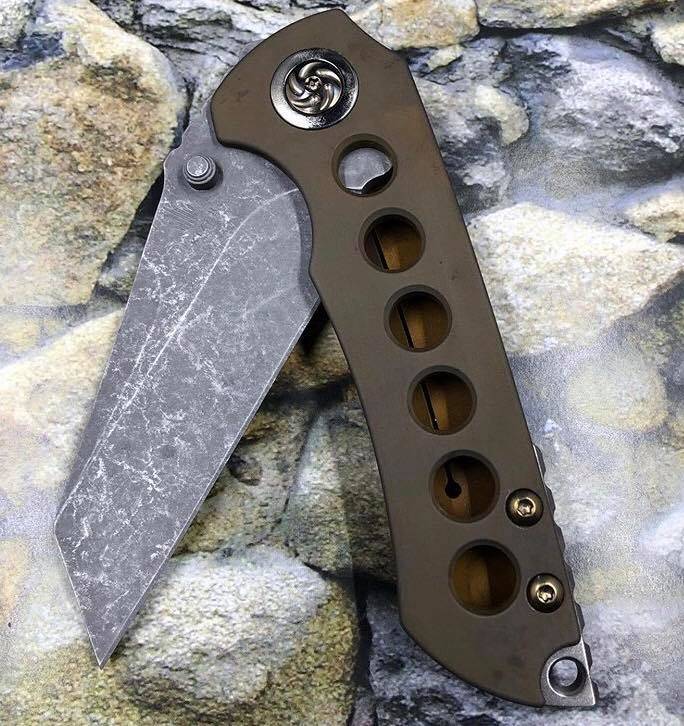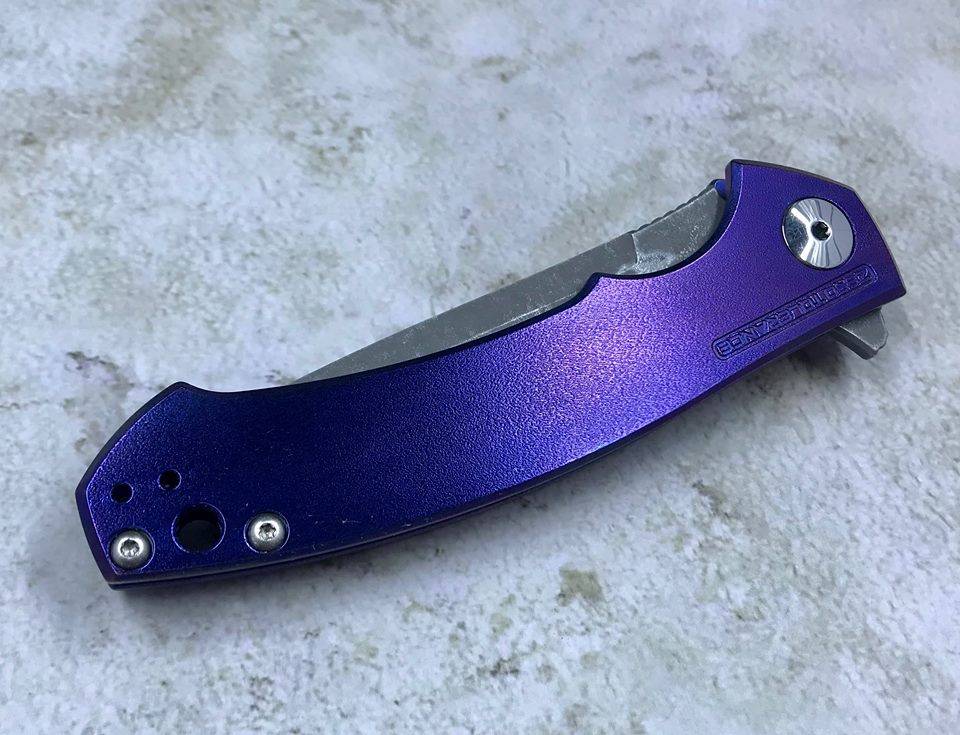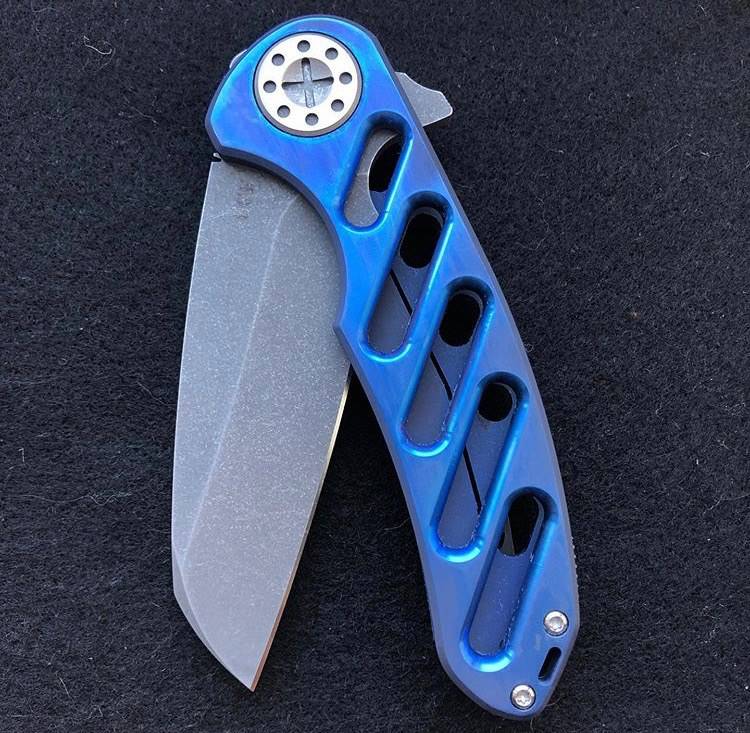 ---
Pattern/Specialty Anodizing ($40)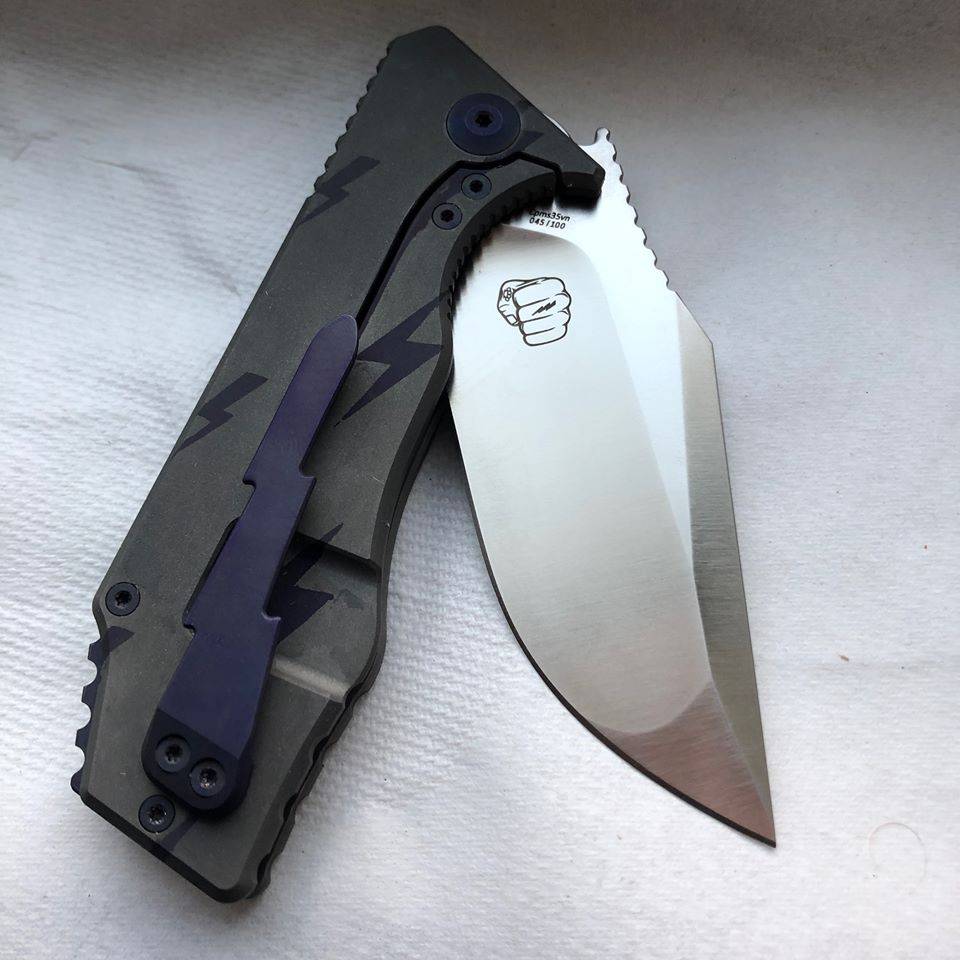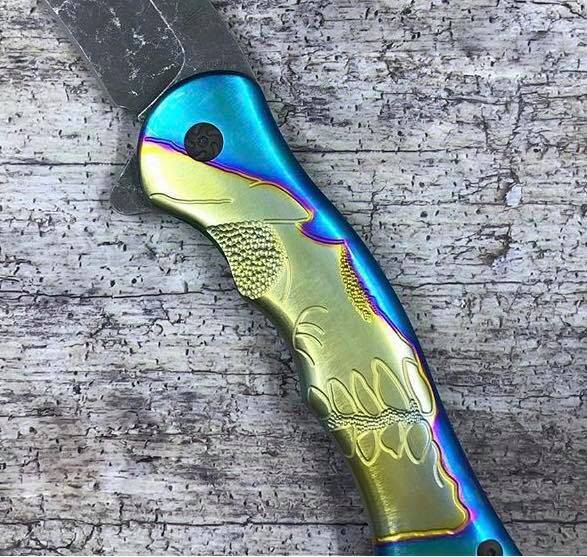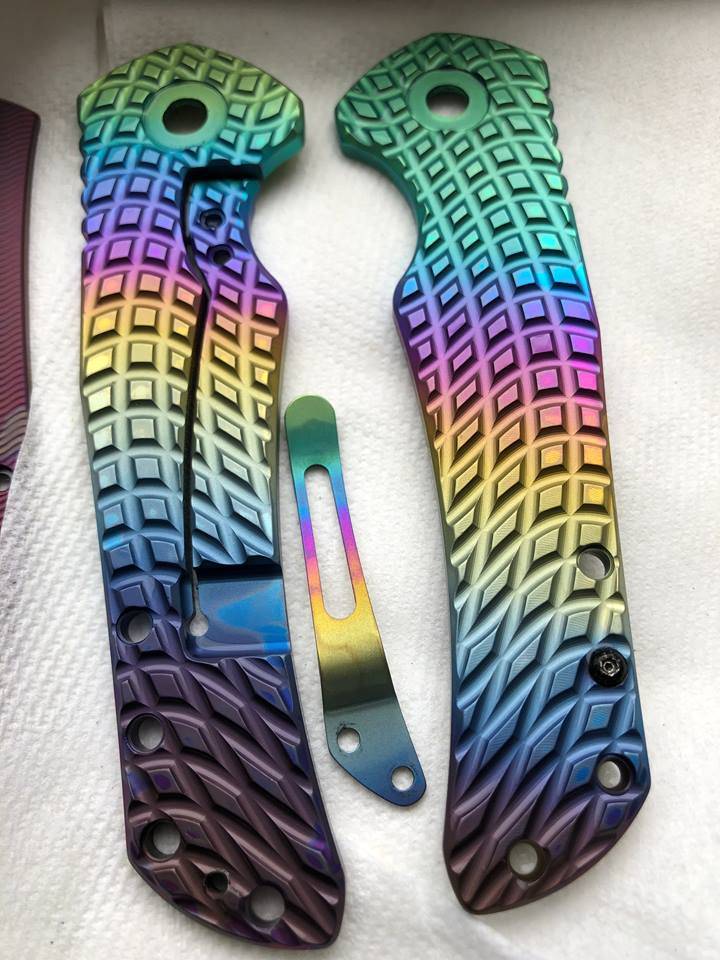 Hardware / Clip Only / Tool / Spacer ($18)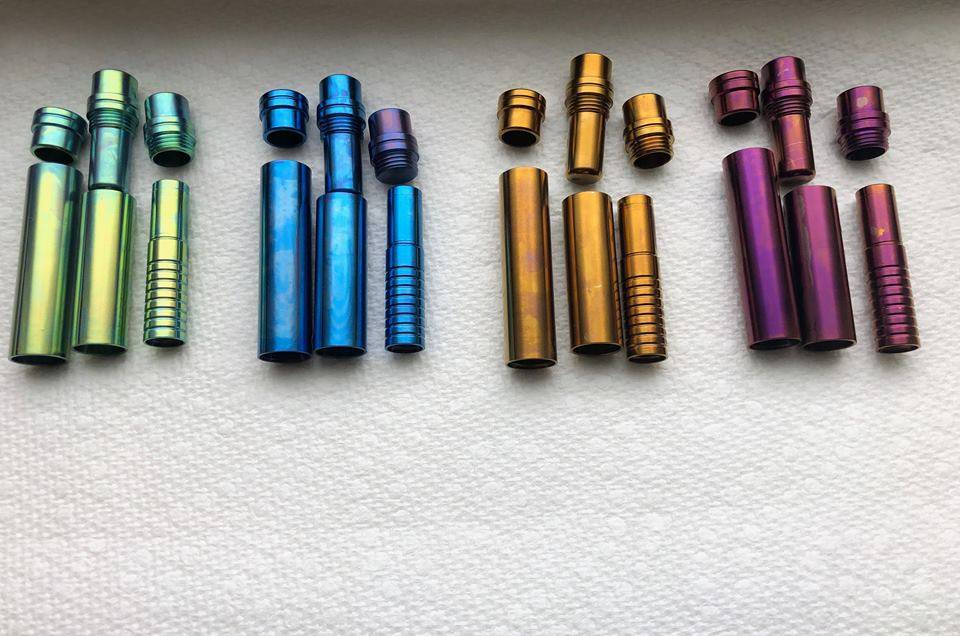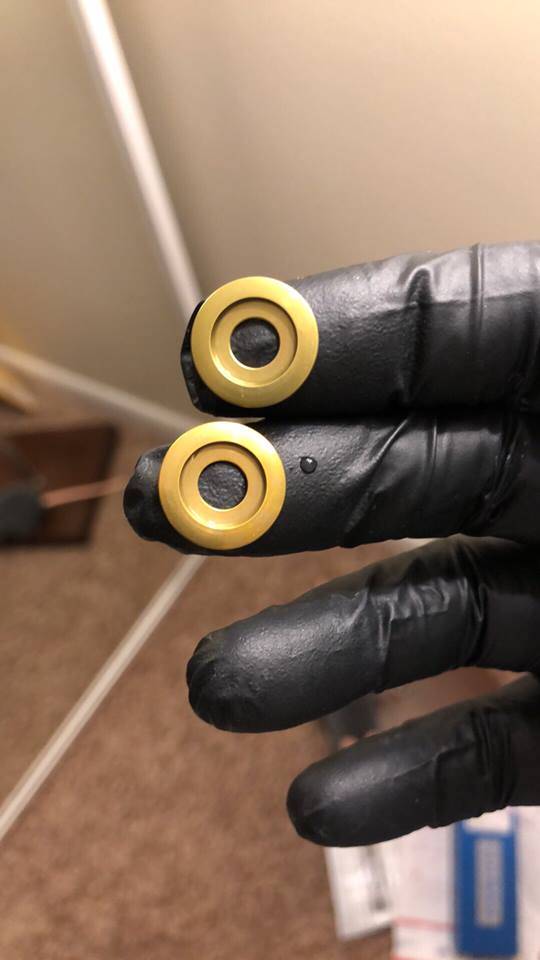 ---
"Antique Finish" (Choice of Primary & Secondary Colors) $60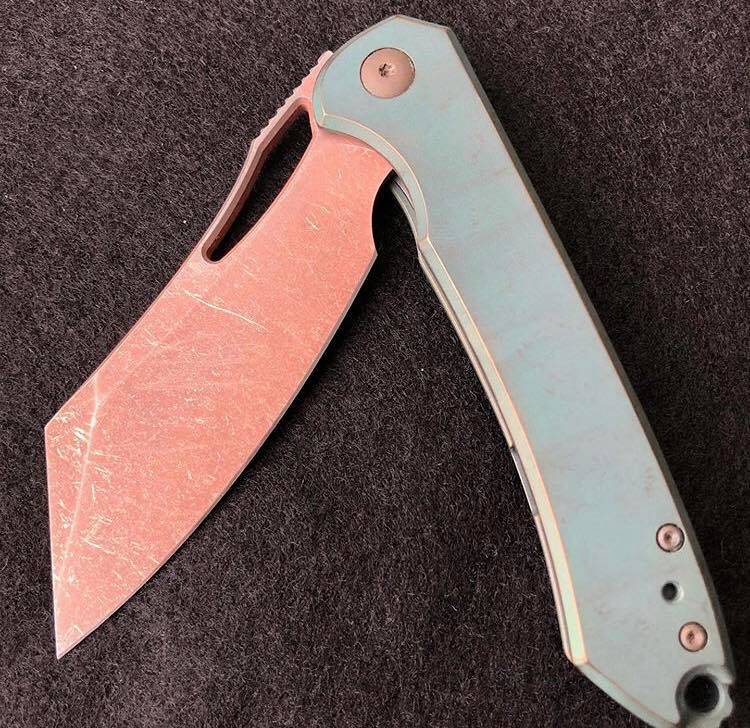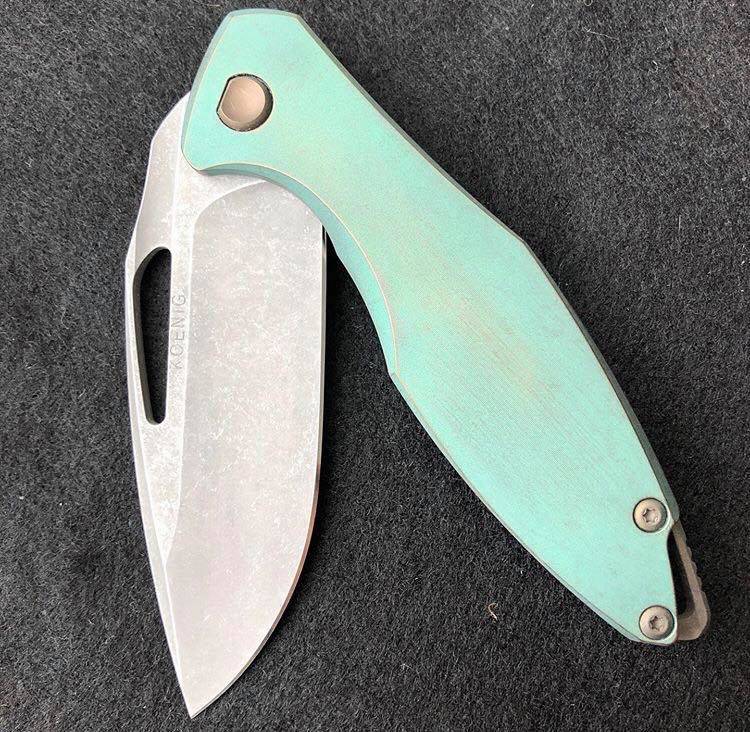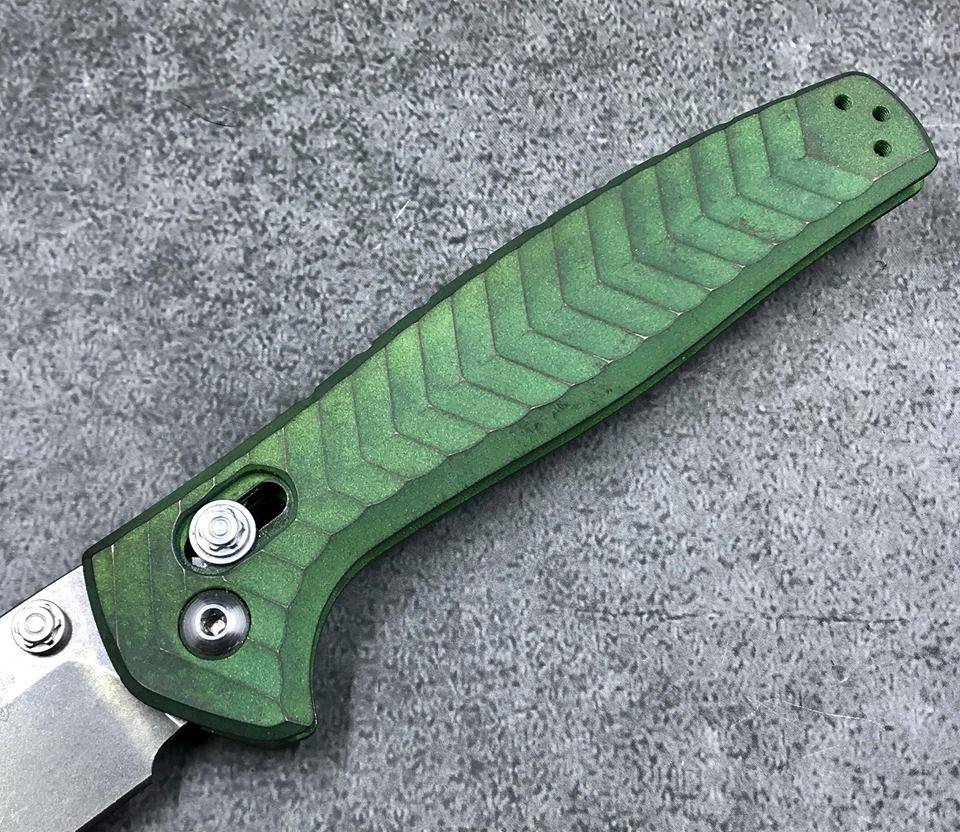 ---
---
Dye Jobs & Miscellaneous Services
G10 / FRN / GRN Dye Job
($25 Scales & Parts, $20 Scales only, $12 Spacer/Parts)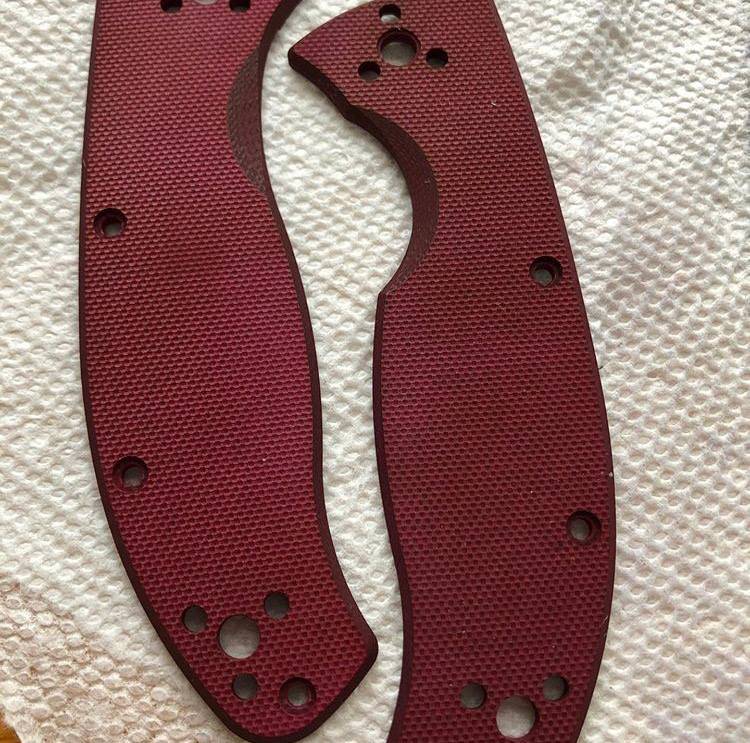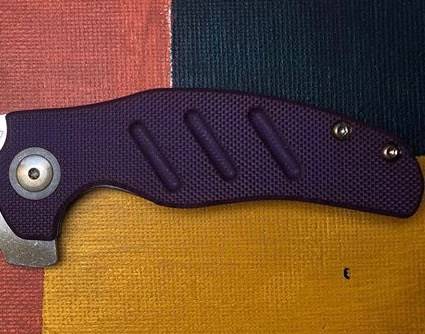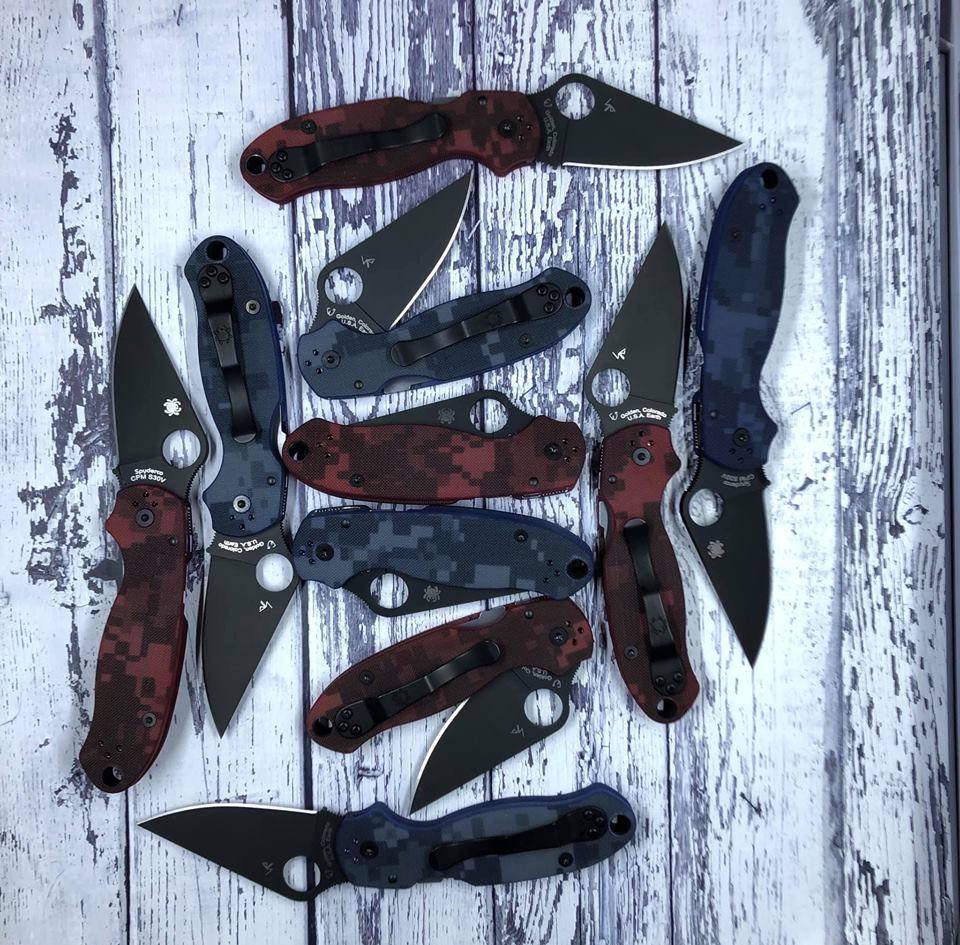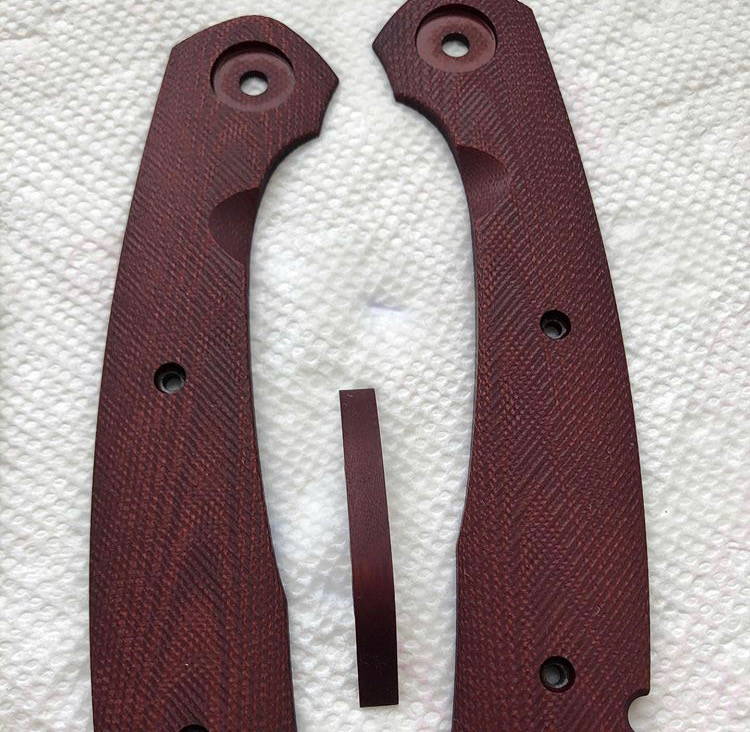 ---
Spa Treatment / Maintenance ($15+)
Looking to Resell? This service is for you!
Full Breakdown w/ Ultrasonic Cleaning

Scales Refinished to Current Finish (If Avail.)

Blade Refinished to Current Finish (If avail.)

Wicked Edge Sharpening

Reassembled w/ Blue Locktite, Nano Oil, and Rust Inhibitor.
Torch/Heat Anodizing Hardware/Clip ($12)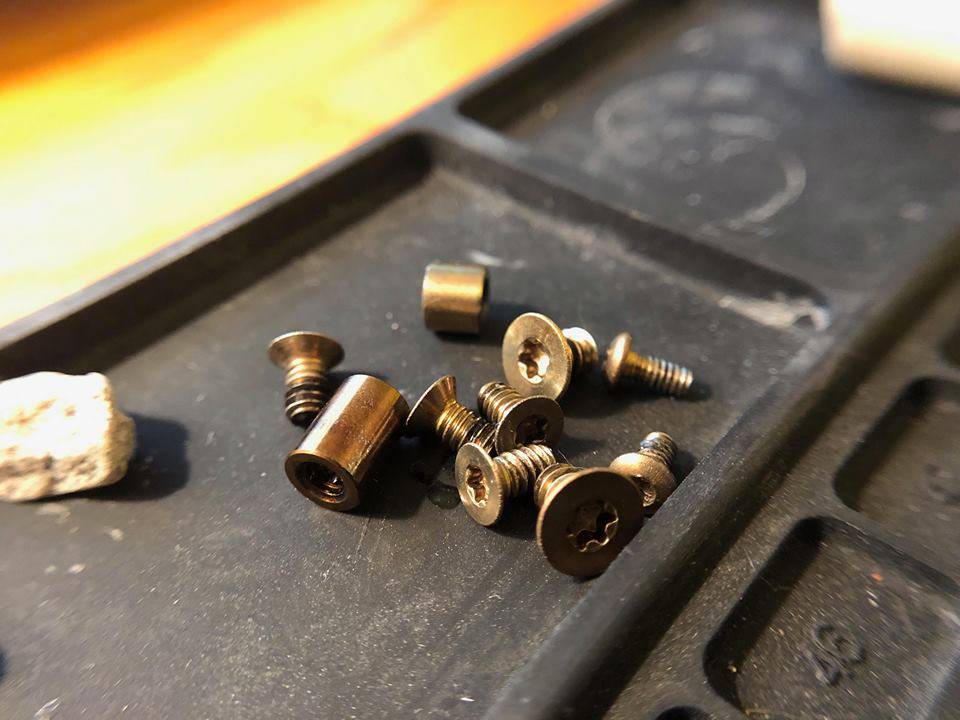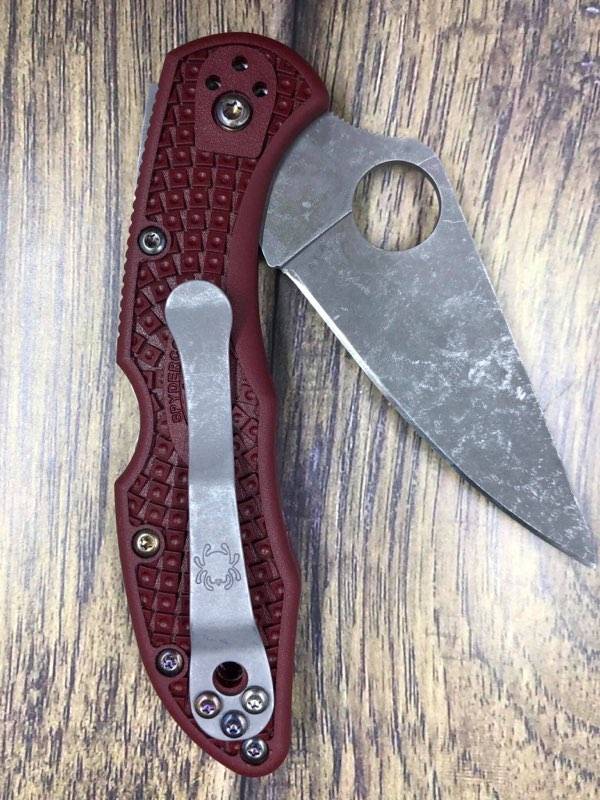 ---
Scale Swap / Quick Clean ($12)
Scales Provided by customer swapped, knife broken down with a quick clean and re-oiling.
---
---
Sharpening Choil Mod ($10)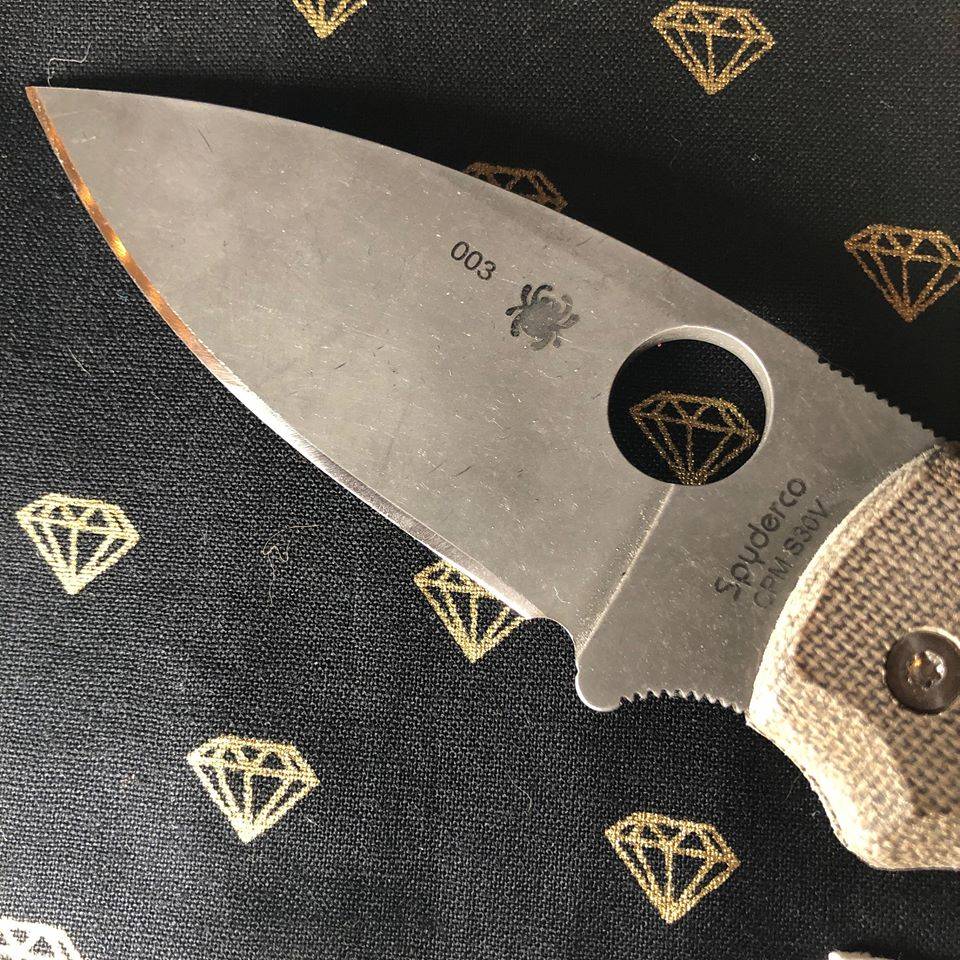 ---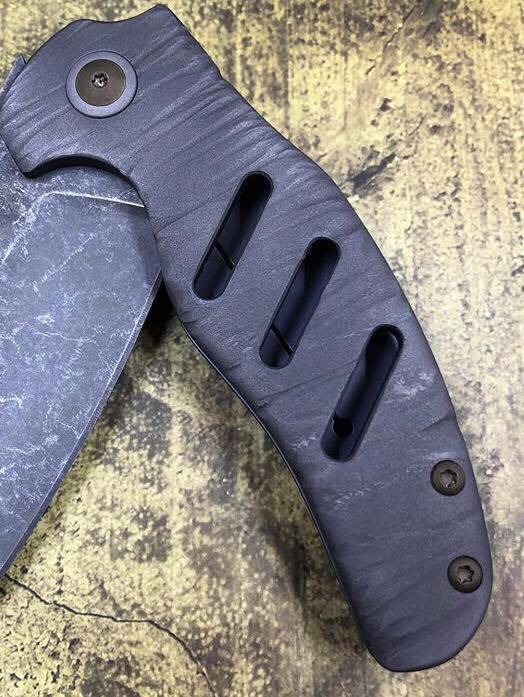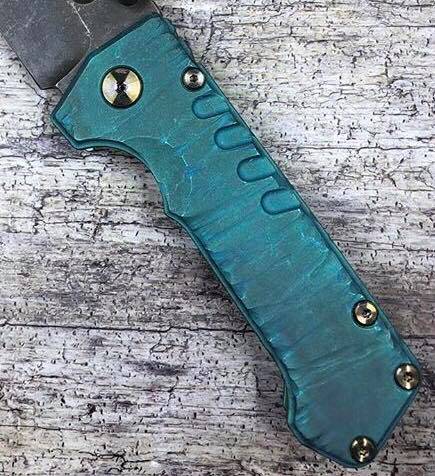 Flipper Tab Deletion ($20)
---
Basic Regrind
(Sharpening Included) ($40)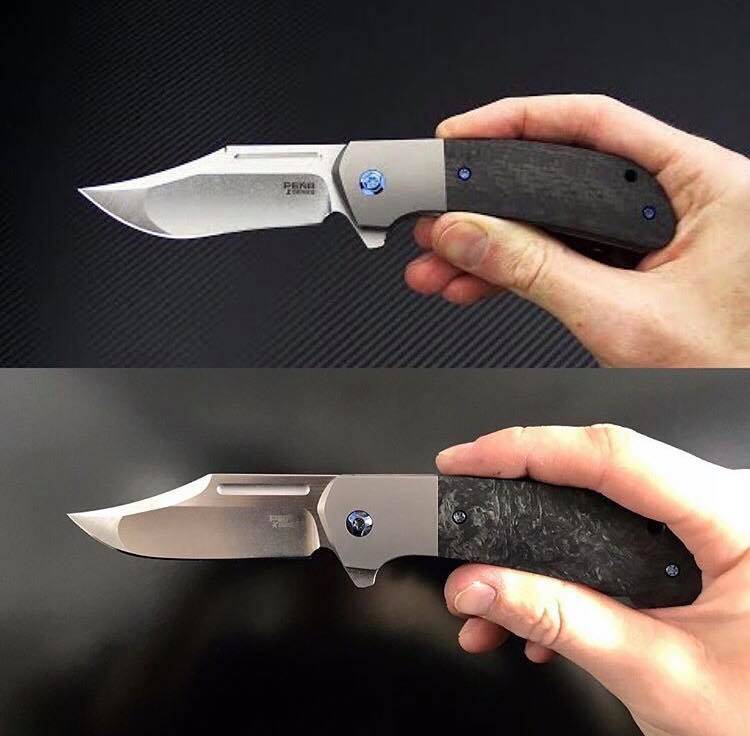 ---
Sharpening Services
$10 Working Edge
$15 Mirror Edge
$1.50/Inch on Culinary Sets
15% OFF To Local Chefs, cooks, and caterers.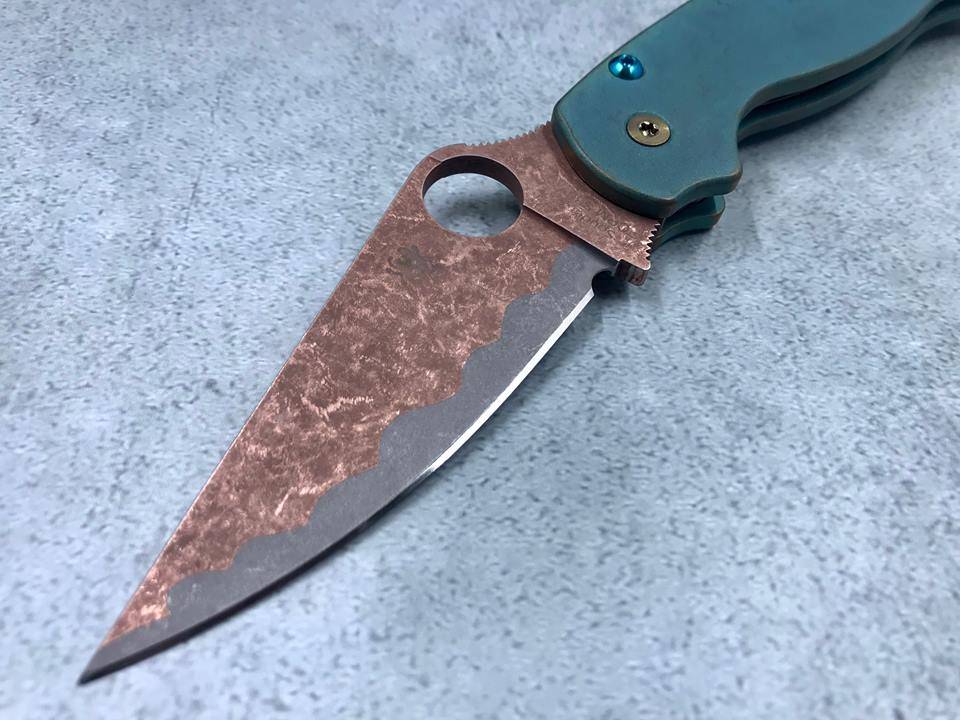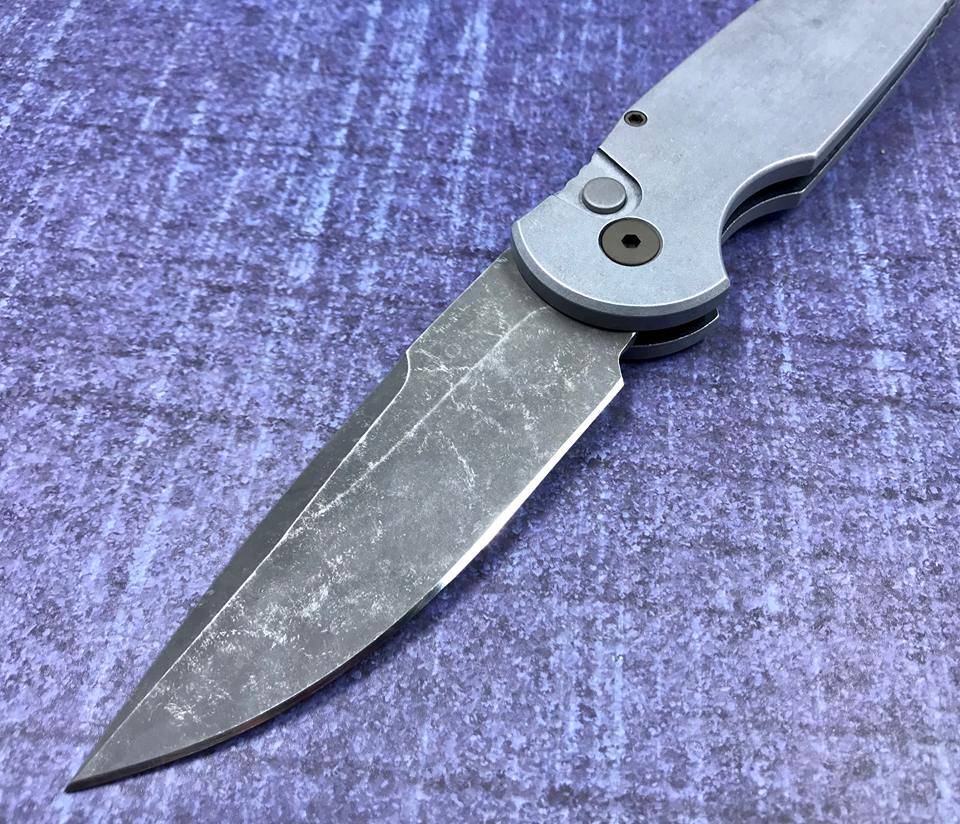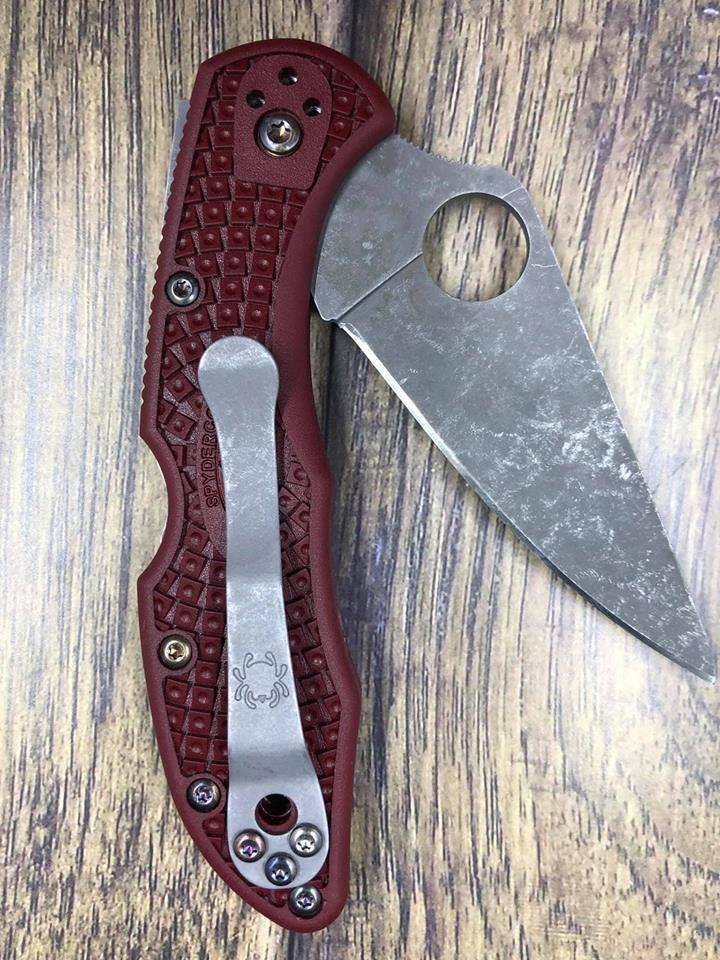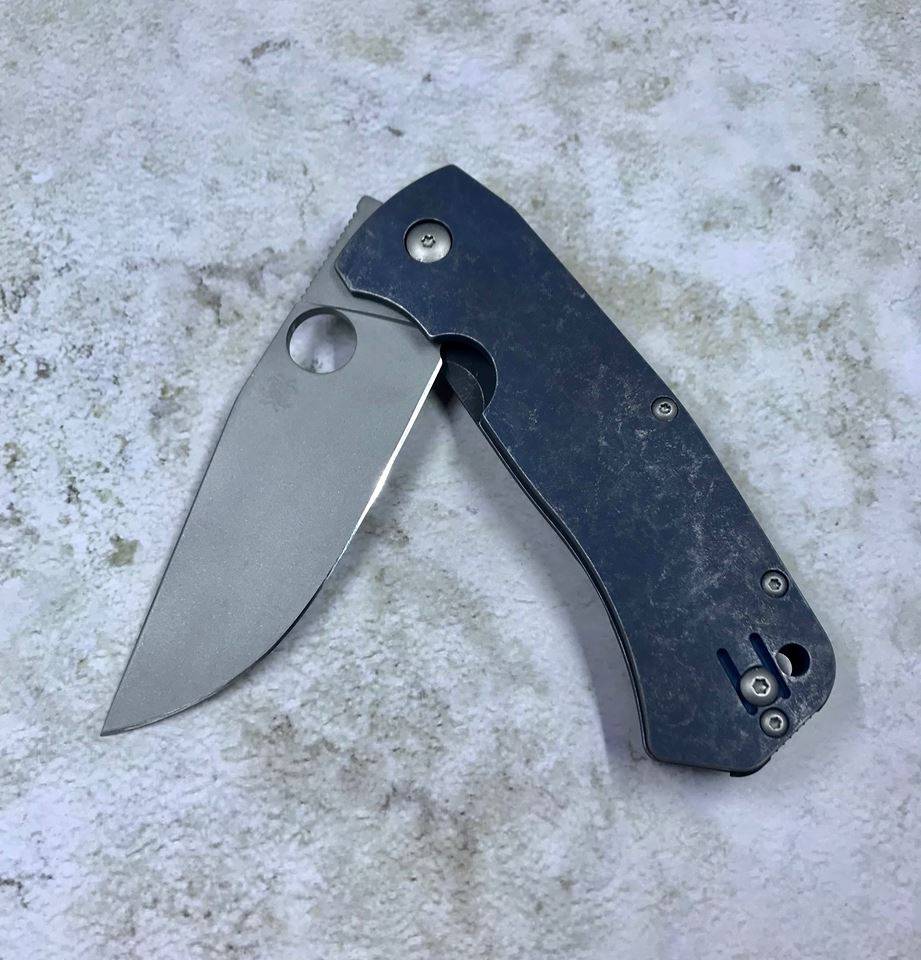 ---